Knowing Your Grain Reports
USDA grain reports have the potential to move markets. If you trade the grain markets, it is important to know when these reports occur, what these reports contain, and the potential impact they may have on the markets.
In this guide, you will learn about: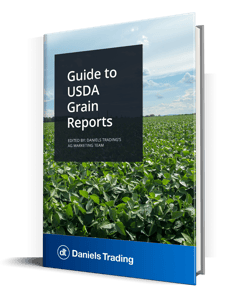 Weekly, monthly, quarterly, and annual grain reports
Crop Progress reports, when do they start and why are they important?
Grain Stocks Reports and their ability to surprise the market and cause price moves.
And more!
Download your copy by filling out the form >>