Add these tools to your arsenal and become a more successful technical trader.
Candlestick patterns are used all day, every day, in different markets across the board. Become a more successful technical trader by using these charts to inform your decisions and how you engage with the market.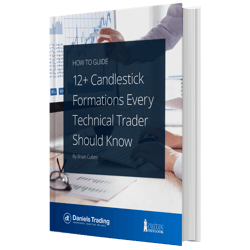 Download this guide today to learn about:
Reading charts and understanding what you're seeing
Identifying and trading on candlestick patterns
Choosing entry and exit points based on what you know and what you've learned
Fill out the form to download your copy of the guide today.